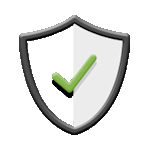 We provide long term Market outlooks and a complete risk management program. Our mission and goal is to help producers and others manage risk associated with producing agriculture products, whether it is grains, livestock, milk, energies, cotton, interest rates, or equities.
U.S. Commodities will build risk management models depending on each operation's risk tolerance and goals.
For more information on how we can help you with Risk Management call us at 515-222-1393  or email us using the form below.