Renewable Fuels Management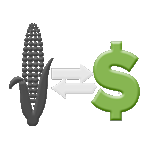 U.S. Commodities provides risk management to help ensure a positive crush margin. We are located in the Midwest – the nation's agricultural heart and emerging center of the renewable energy industry.
Our team of experts works to establish long-term fundamental and technical research to provide an economic advantage over the competition. Basis trading, spread trading, and energy risk management are just part of the offerings of US Commodities.
For more information on how we can help you with Renewable Fuels Management call us at 515-222-1393  or email us using the form below.