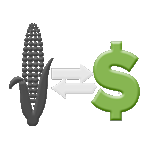 Our team has a program that will assist traders with trend direction as well as overbought/oversold profiles of a market to help manage direction of markets.
Our clients are supplied with basis information from the key areas of importance to them, and we keep on file historical basis and spread charts to provide our clients maximum potential. Clients have access to our research 24 hours a day, 7 days a week via the Internet.
For more information on how we can help you with Investment Hedging call us at 515-222-1393  or email us using the form below.