Grain & Livestock Hedging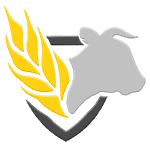 U.S. Commodities specializes in hedging for Elevators, Renewable Fuel Operations, Feed Manufacturers, Grain Processors, Cattle Feedlots, Hog Feedlots, and Grain Producers.
Our team will help tailor ad build a risk management program that fits the desired needs, whether all the risk management tools or part of the CME tools to catch the risk profile is offered on the designed risk program.
For more information on how we can help you with Grain & Livestock Hedging call us at 515-222-1393  or email us using the form below.